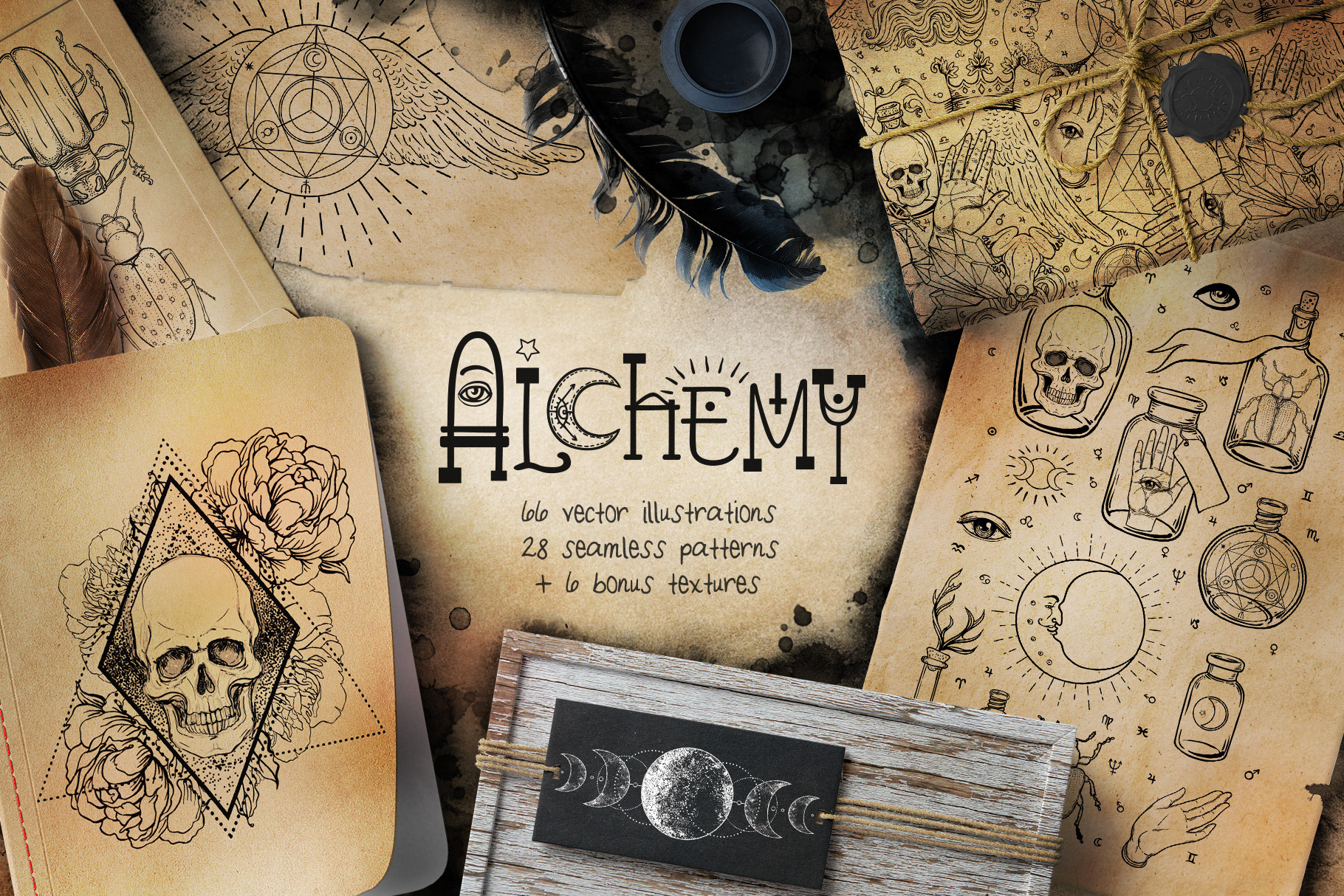 ALCHEMY. Magic Vector Set.
Welcome to surreal journey through the space with this new Nocturnal Set.
My new set of black and white hand drawn highly detailed vector illustrations collection with mystic and occult signs is full of mystery. It takes you to the other worlds full of magical stories of spirituality, occultism, chemistry.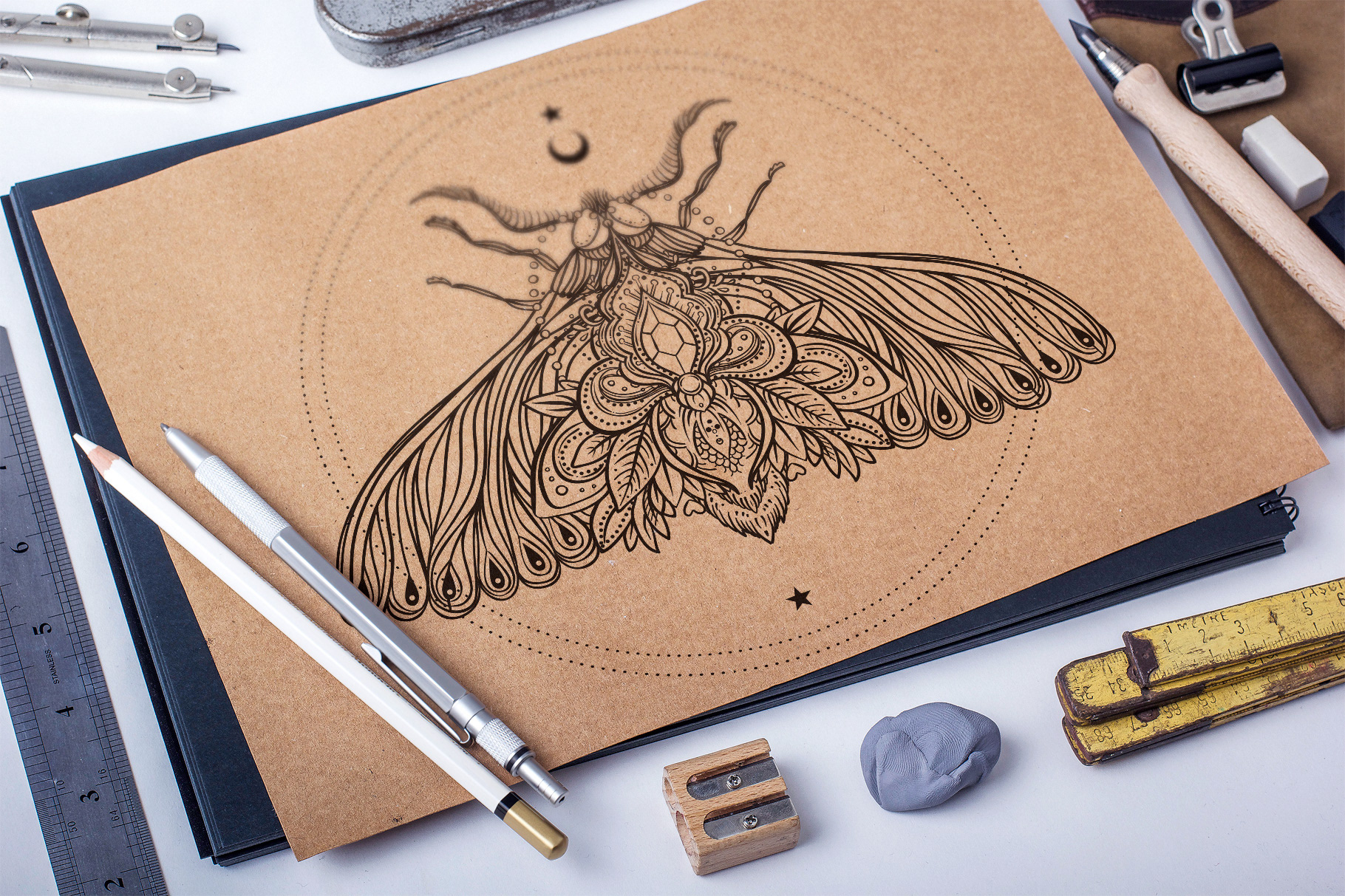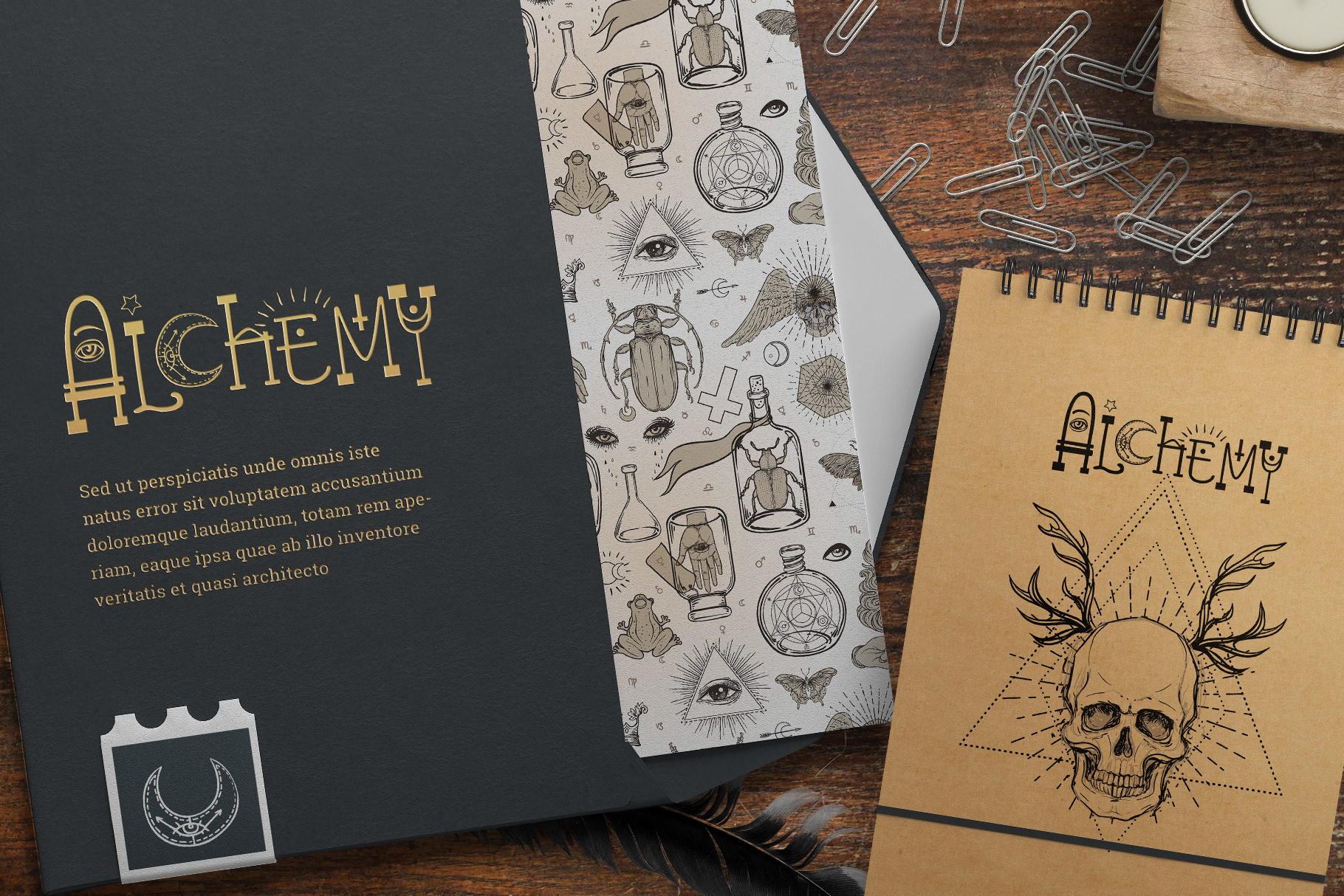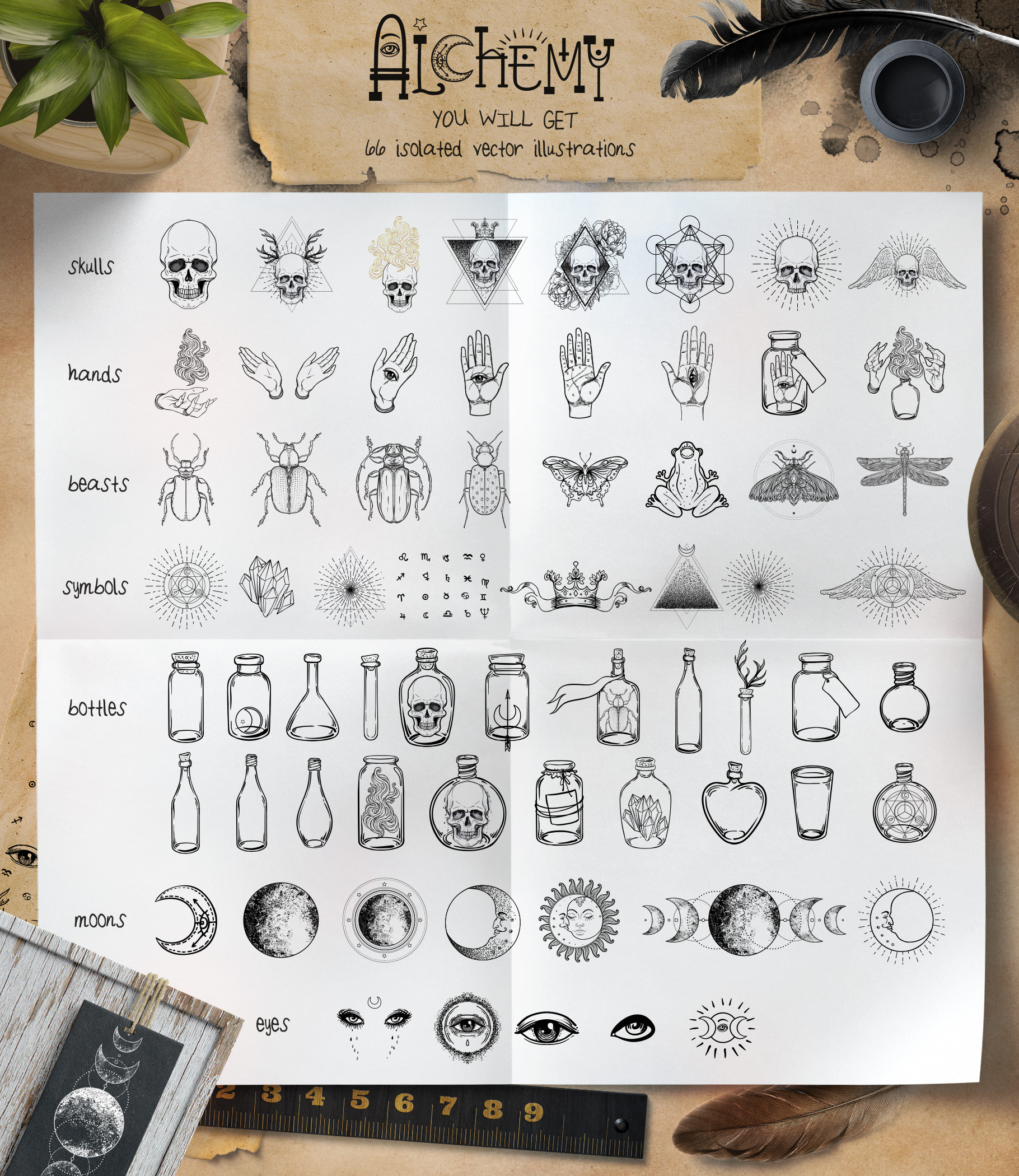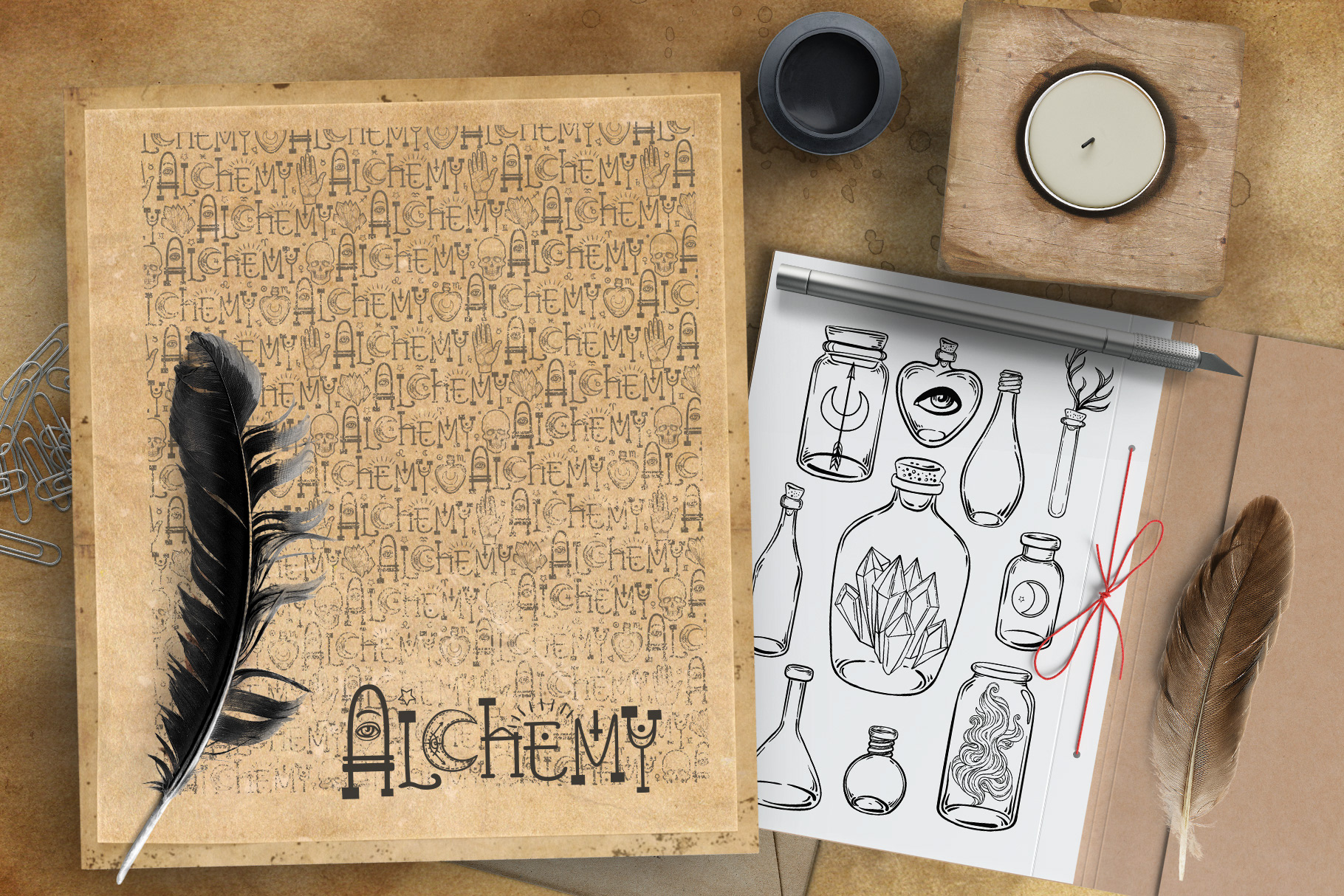 Alchemy Set can help you to make incredible design projects like textile prints, stickers, postcards, gift wrap, packaging, website backgrounds, wallpapers and more.